Church Board Update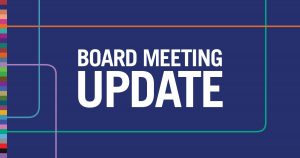 Greetings in Christ from the Board of Directors,
This is a time when our faith and trust our Lord, and knowing He is in control gives us peace that the rest of the world does not know.  Pray that our Lord will use this event to open the eyes of many to the truth.
Since we are unable to meet as a congregation, please keep in contact and pray for one another.  If anyone needs some ones contact information please contact Maurice (905-623-3770) or Andy Black (905-623-6359).
The financial needs of the church continue and we have a couple of ways for you to keep up your tithing,
You can send your cheques (not cash) to:
Bowmanville Baptist Church
c/o Susanne Black
9 Lorraine Court
Bowmanville, ON   L1C 3L5
Or
You can e-transfer to:
tithing@bowmanvillebaptist.org
You can use the memo field to record your envelope number, and also to designate which Sunday or purpose of the offering, or just leave it blank.  A question/password will not be required for funds to be deposited, since our church's account is set up to automatically deposit your tithe.
Pastor Tony will continue with our weekly Sunday messages starting
April 05.  The message will be available on the church's WEB site.
Yours in Christ,
Maurice Bachand (maurice@msmmotorsports.com)
Chairman